VINTEREN KOMMER, SEPTEMBER 22, 2014 :
TAK FOR I AFTEN
COMING SOON WE THINK TOMORRO
PISCES VS. FJENDEN, APRIL 17, 2014
Jingles and 90s fillers, agnostics and olds by Kasper Vang, Hannah Heilmann, Lars Arnfred Fynboe, Julia 'Cohones' Rodrigues, Lasse Latz, Ida Kudo, Bibi Alberte Klenz
PArt 1
1) Id M Theft able Woob Woob
2) Morten Chrone: Hellig Krig (er der lyyyyyyyyyys?)
3) Uakti/Phillip Glass: Aguas da Amazonia: Tiquie River
4) Toke Odin: Organ Piece 1
5) Nina Abdel Malak's Instagram
6) Teppop: NY NY
7) Morten Chrone: Holy Ghost
8) Lars Arnfred Fynboe shows us around / Thief Deadly Shadows (3)
9) Morten Chrone: AM-Age 23
10) Cameron de la Isla: Como El Agua
11) Matthew James Dougherty: dvice
12) Uakti/Phillip Glass: Aguas da Amazonia: Japurá River
13) Matthew James Dougherty: expert
14) Ernst Jandl: In the Realm of the Dead
15) Glenn Christian reads Morti Vizki (sound by Kalle Vang)
16) New Jersey Mass Choir: Let Jesus Lead You (GBW/Kalle Vang mix)
17) CAAST: noget Brecht. FRa det nye Skuespilhus
18) Matthew James Dougherty: Yauch
19) Patrick Pdf Theme Song
20) Buxtehude / Præludie in G minor tune from the box set 1000 years of Danish music (!) (GBW/Jan Strick mix)
Part 2
21) Henrik Bo Hansen spiller Arvo Paert
22) Toke Odin: Organ Piece 2
23) Matthew James Dougherty: Monthsshort
24) Matthew James Dougherty: Fourth Floor
25) Claus Haxholm & Tobias Kirstein composition on Stevns Klint
26) Morten Chrone: Dødsstraf
27) Hannah Heilmann reads George Saunders / Return from Spiderhead (sound by Kalle Vang)
28) Short Wave Jam (Kalle & Stricker)
TIMBERRR, April 19, 2014:
IT'S A KALI THANG, April 17, 2014:
Jingle by Bibi Alberte KLenz, station IDs by Ernst & Fifi Swiley, balls by Julia 'Cohones' Rodrigues
Goofy hosts and tech: Jan Stricker, Hannah Heilmann and Kasper Vang
In the kitchen: Pernille Abd-El Dayem & Lars Arnfred Fynboe
Also there: Mads, Theis & Iku
1) Pernille Abd-El Dayem: Omkring en gul mur (in Danish)
2) Toke Odin & Tårnsangerne: Arrow, Axelborg, april 8, 2014
3) Zoe's Worries: Harry
4) Seksuelle Mennesker release concert from Mayhem, april 12, 2014 (Lasse Latz, Holger Hartvig, Cæcilie Trier, Simon Latz, Claus Haxholm)
5) Vincent Moon and Jan Stricker takes a walk
6) Heilmann feat. Simon Latz: CV
7) Alice Coltrane: YamunaTira Vihari (tak Simon)
8) Kasper Vang presents Divorcied: a) Mi negra lo gozo (en el fondo de un pozo) b) Interludio c) Fucking with a wife
9) Cap ride from Houston to Galveston (George the driver interviews Hannah Heilmann)
10) Toke Odin & Ying-Hsueh Chen: Maskine, Axelborg, april 8, 2014
11) Farmor speaks about 2nd world war (in Danish)
12) Iku Sakan interview about Japan on top of Toto release concert from HCØ 69 while Toto is in Japan
13) From a rear building on Vesterbro T.S. Høeg What Music where Joy
14) Theis Ørntoft reads Elegi by Tomas Tranströmer
15) Godnat
I'VE BEEN YOUR GRANDMOTHER SINCE I WAS SEVENTEEN, February 20, 2014:
Jingles composed by Palle Højrup, Lasse Latz speaking plussa Ida Kudo classic
1) Bibi Alberte Klentz: Torsdag
2) Mordor Orcs marching
3) Teppop: Shqip-ed and screwed
4) Victor Henderson takes a walk 7 February 1978 (message from Jan Stricker)
5) Natalia Ciepiel reports from the boiler room in Søby School, Ærø
6) Bibi: Miami Fromage
7) Message from Jan Strickers past: Orglet gar i styler
8) Jens Kamp mixtape: Jenseit
9) Chloe Lewis and Andrew Taggart saw something
10) Bibi: Rummet
11) Bibi: Kassemusik
11) Not too smooth Kurwastyle/John Maus-Megamix because everything is unbearable
12) My old ring tone
13) Bibi: Vi går hjem
Jenseit Playlist:
Who'll fall - Coil
Falling - Delia Derbyshire
Op. 50 Requiem of Art (aus Celtic) Fluxorum Organum II – Joseph Beuys, Henning Christiansen
El Divisadero – Chris Watson
Intonation – Environments 7
Jenseits – Ash Ra Tempel
The Psychologically Ultimate Thunderstorm - Environments 4
Favus distillans, response for Saint Ursula & her companions – Hildegard von Bingen
The Pentagram – Aleister Crowley
Trance II – Angus Maclise
Exorcism carried out on Anneliese Michel – Okkulte Stimmen
Hum - The Wicker Man
Sakrifis – Mohammed
A large, very excited pack on the other side of a lake – Jean C. Roche
V'Shomru – Samual Malavsky
Merci Stéphane – Ghédalia Tazartés
Sound of Silence (remix) – Simon & Garfunkel
Lucifer Rising – Jimmy Page
Voices from processed children – Okkulte Stimmen
Amalgamated Man – Lustmord
Narcotic – Tom Recchion
The Litanies of Satan – Ruth White
Bless The Lord, O My Soul - Rachmaninovface
TRAINED WITH THE FACELESS, February 6, 2014:
1) Sperm Struktur: Sover længe
2) Inga Copeland: 657
3) Worries recorded by Zoe Claire Miller provided by Jan Stricker: Harmony
4) GBW reviews Miley Cyrus' latest single Adore You
5) Hvad og Lisbent: Vind teknologi
6) Ulla Eriksen: Mod Ø
Gurdjeiff vs. Gernes playing the organ:
7) Gurdjeiff organ: #12A, lst
8) Poul Gernes playing the organ too, from the Penultimate Press LP release: Poul Gernes
9) Olga Ravn: "Reklamepigebarnet - Oplæsning til Donna Wood d. 16.01.14 for et uvist antal stemmer af Olga Ravn.
Læst af: Emilie Bessing, Andreas Amdy Eckhardt-Læssøe, Mads Freund, Marianne Viftrup Hedegaard, Torolf Høstmælingen,
Rasmus Lycke Jensen, Nana Marie Jespersen, Ronja Louring Johansen, Mette Kierstein, Anne Tscherning Larsen, Dorte Limkilde og Lene Roe"
Recorded by Jan Stricker
10) Sperm Struktur: Staten ejer din krop
11) Zoe worries more, this time with Ariel
12) Sperm Struktur: Jeg kan ikke blive en kvinde
13) Bankeråt: Ømme sange for manned og kind, recorded by Jan Stricker the other day at Henning Young
14) Ulla Eriksen: Havlyd/ocean sound, from her exhibition 'Topical, particular, very non-specific' Buddenbrooks
15) The cat Hans enjoying what is possibly his last summer, recording from Omø, last summer
RADIO IDs TONIGHT classic IDA KUDO EDITION
JINGLES BY JAQEN
Special thanks to Jan Stricker for providing endless quality material
GÅR OG HØRER SYNER, January 16, 2014:
1) John T. Gast: Inna Perfect (thank you Julia)
2) Viggo Stukkenberg: Ensom Vaar
3) GBW reviews the new single by Shakira featuring Rihanna 'Remember to forget you'
4) Report from Jan Stricker's window (birds, rain, Gordon Mumma)
5) Report: Kristendom i DK / Christianity in DK today - summery for your convenience. As performed by musical staff of Vangede Church.
6) John T. Gast: German Subs
7) Anna Maria Helgadottir: One way phone conversation from Shanghai
8) Sound report from South of India. Extra special thanks to Matthew James Dougherty
9) Honza Hoeck and Victoria in another synthetic reading: Letter of intent
10) Toke Brorson & Toke Tietze Mortensen play Tokes saws for LYSdag H.C. Ørstedsvej 69
Radio IDs by Teppop, jingles by GBW
Kristendom i DK / Christianity in DK today:
sort knejser korset på udbrændt jord // med tusind længselssukke // blindes øjne // det er ej fremmed bolig // du har den selv jo købt
syvstjernens strålebånd // døden blev støv // Himmel og jord i den samme hånd, vore løgne
er selv hernede // bag løgnens maske // sten og aske // så skal du blive trolig // menneskets liv her hvor liv fortabtes
black is the cross towering on burned out dirt // with a thousand sighs of longing // blind's eyes // it is not a strange home // you bought it yourself, you know?
pleiades radiation belt // death became dust // heaven and earth in the same hand, our lies
they are down here // behind the lies' mask // stone and ash // the you will truly/patiently be // human's lives, here, where life is lost
Julefreden, December 25, 2013:
Homer: Yes, honey...Just squeeze your rage up into a bitter little ball and release it at an appropriate time, like that day I hit the referee with the whiskey bottle
1) Teppop: Pulemegamix 2013
2) Teppop: I see no limit
3) DJ X Magnus 2013 Ya_ll
4) Ash Ra Tempel: Nightdust
5) Günther Schickert: Arabische Nächte
Jingles and intermezzos by Ida Kudo and General Booty of Work and co
Dagsmørke, December 18, 2013:
1) Mikkel P and Jan Stricker, North West America 2005
2) Jan Stricker interviews John Duncan 2013
3) Toke Højby Lorentzen/Rasmus Halling Nielsen, The New Roman Times Readings
Radio IDs by Teppop and by General Booty of Work
Black tea and internet, May 27, 2013:
1) Second part of Lucky Dragon's concert in three parts entitled 'Actual Reality' at the festival 'Visions of the Now' at Fylkingen in Stockholm last Friday (May 24 2013)
(We might try to get our dirty paws on the rest of the concert and play all of it…)
2) Sahana Balaji from Bangalore retells the storyline of her favorite movie 'Hum dil de chuke Sanam'
3) U.S. Girls: Summer of the yellow dress
3) 'The face is a she but the makeup is a he' / Davide & Michelangelo lists the gender of different words to Hannah. As performed by Davide Savorani and Michelangelo Miccolis.
General Radio, May 22, 2013:
1) Ida Kudo: Lovepeoplecrypeople
2) Ida Kudo: Ship of sunken dreams
3) Ida Kudo: Phantom
4) 1) 'A Synthetic Reading' of 'Notes on depiction beyond imitation' by Ulrik Schmidt. Conceived by Honza Hoeck, music by Peter Birkholm, read aloud by Victoria.
5) Lisbent: Antwerpen 23 (mixtape)
Opening night of Toves Workshop at 24 Spaces in Malmö Konsthal, May 3, 2013:
1) 'A Synthetic Reading' of the press text on display on Toves Workshop 24 Spaces - a Cacophony, at Malmö Konsthal. Conceived by Honza Hoeck, text by Toves, music by Peter Birkholm, read aloud by Victoria.
2) 'Nomadic Call 1' sound piece by Elizabeth McTernan
3) Brød og Drøm, a poem by Martin Snoer Raaschou. Recited by the author and Lars Emil Woetmann.
4) 'Dragon Grill Express' by Lisbent
5) 'For the Birds' sound piece by Elizabeth McTernan
6) 'Langsomt kor' sound piece by Party and Lost
7) 'A Synthetic Reading' Toves press text by Honza Hoeck repeated
8) 'Money Maxims Intro' by Uma Balaji
9) 'Money Maxims' by U.G. Krishnamurti recited by Uma Balaji
10) 'Tweets' by Ann Hirsch
11) 'For the People' sound piece by Elizabeth McTernan
12) 'Money Maxims Outro' by Uma Balaji
13) 'Tyk Sovs m Klumper i' by Lisbent
14) 'Nomadic Call 2' sound piece by Elizabeth McTernan
15) 'Report from Milan' sound piece by Hannah Heilmann
16) 'Mor' a poem by Sigrun Gudbrandsdottir
17) TANG DANS by Andreas Führer. Holger Hartvig and Mille Stevnshoved Simonsen: Dancing. Christian Kyhl, Asger Valentin, Simon Latz, Asger Hartvig, Anders Davidsen: prep piano. Andreas Führer, Bjarke Valentin, Xenia Xamanek López: Grand piano. Xenia Foss, Miriam Tolstrup, Christian Davidsen: email
18) 1) 'A Synthetic Reading' of the press text on display on Toves Workshop 24 Spaces - a Cacophony, at Malmö Konsthal. Conceived by Honza Hoeck, text by Toves, music by Peter Birkholm, read aloud by Victoria.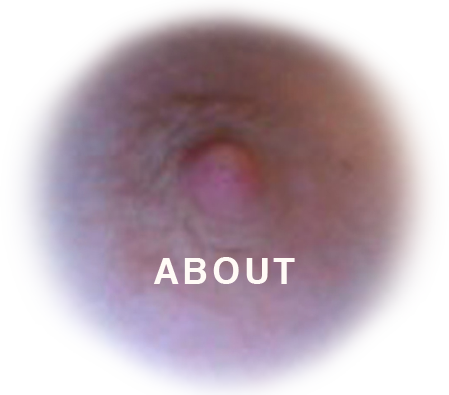 Copyright: The artists